Drama Summit West agenda live. Register now!
The agenda for C21's Drama Summit West is now live, featuring a raft of sessions that put the international scripted business into perspective.
Don't miss this unique one-day event, which takes place at The Ebell on Friday May 19.
The event connects the US and international drama business to facilitate new production, coproduction, finance and creative partnerships.
Further sessions and speakers to be announced.
Visit Drama Summit West online by CLICKING HERE.
Register by CLICKING HERE.
7.30am – 8.55am
Registration and light breakfast
8am – 9am
Screening TBC
9.05am
WHAT'S NEXT FOR SCRIPTED TELEVISION? THE BIG QUESTIONS
Fresh from the Upfronts and looking ahead to the LA Screenings, some of the industry's leading players discuss the state of play in US and international television drama. This session will include Upfronts & Screenings trends and analysis as well as looking at questions including: Has the industry been 'out of touch' with demographics and its audiences and how is it rethinking its scripted strategy in the current political climate? How is the industry competing with the blockbuster budgets of Netflix, Amazon and the film industry and what are the new financial structures being created to fund ambitious shows? Who will take the crown in high-end drama? Will 2017 be the year we reach peak TV? The session aims to foster lively debate to set the tone for the day.
Moderator: David Jenkinson, Editor in chief and managing director, C21Media
10am
CABLE NETWORKS PRESIDENTIAL FORECAST
Programming chiefs at Showtime, AMC, Starz and TNT discuss the challenges of breaking drama hits in the new landscape, outline their programming priorities and discuss their 2017 slates, which include Twin Peaks, Billions and Homeland (Showtime), Loaded and The Son (AMC), American Gods, The Girlfriend Experience and The Missing (Starz), and The Alienist and Good Behaviour (TNT).
Moderator: Melissa Grego, Founder, Melinc
11.15am
NETFLIX: A GLOBAL PERSPECTIVE
VP of Content Elizabeth Bradley and VP International Originals Erik Barmack discuss Netflix's strategy for global coproduction and international originals.
Moderator: Melissa Grego, Founder, Melinc
12.15am
Q&A
Speaker to be announced
Moderator: TBC
1pm
Lunch
2pm
LATIN AMERICA'S DRAMATIC RENAISSANCE
As Latin American channels and producers bid to make more international drama, we meet the players taking scripted to the next level. Beyond the telenovela there is a renewed appetite to create drama series for a global audience and acquire and coproduce a new style of scripted programming. What are the opportunities within and from this dynamic market?
Moderator: Ed Waller, Editorial director, C21Media
3pm
SHOWRUNNING THE FUTURE
Leading showrunners discuss how creating, writing and producing drama is changing and how they are developing stories in new ways to meet evolving audience and channel demands. How are they juggling multiple series, honing their craft and keeping audiences tuned in in the changing landscape? This session provides context for how the most entrepreneurial writer– producers are creating next-generation drama.
Moderator: Melissa Grego, Founder, Melinc
4pm
NEXT GENERATION PRODUCERS
Up close on how some of the industry's hottest independent studios and seasoned producers are developing, producing and packaging next-generation drama, defining new models akin to the feature film world, finding new stories in a saturated market and working with creatives and writers.
Moderator: Michael Pickard, Editor, Drama Quarterly
5pm
COPRODUCING INTERNATIONAL DRAMA WITH THE US
As funding high-end hit television series requires more cash than ever, we talk to leading international players about how they are pulling together an increasing patchwork of finance and how they are coproducing in the US, and take a glimpse towards new projects for 2017 and beyond.
Moderator: Peter A. Sussman, Executive chairman, Kew Media Group
5.45pm
Conference close
6pm – 9pm
NETWORKING COCKTAIL PARTY
Visit Drama Summit West online by CLICKING HERE.
Register by CLICKING HERE.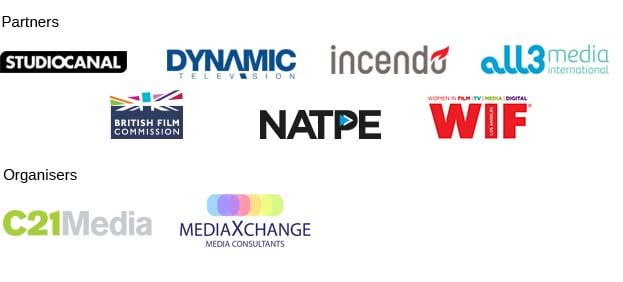 Drama Summit West is the sister event to the International Drama Summit, part of C21's Content London, which takes place in the UK capital in December. Recent speakers and contributors have included actor Tom Hardy, director Ridley Scott and writer Steve Knight (Taboo); showrunners Bryan Fuller (American Gods), Peter Morgan (The Crown), Tony Grisoni (Southcliffe, Red Riding), Jed Mercurio (Line of Duty) and Simon Mirren (Versailles); executives Joel Stillerman (AMC), Channing Dungey (ABC), Eric Schrier (FX), Sharon Tal Yuguado (Fox) and Morgan Wandell (Amazon); and leading global producers Jane Tranter, Jane Featherstone, Liza Marshall, Greg Brenman, Richard Brown, Gub Neal and Andrew Marcus.